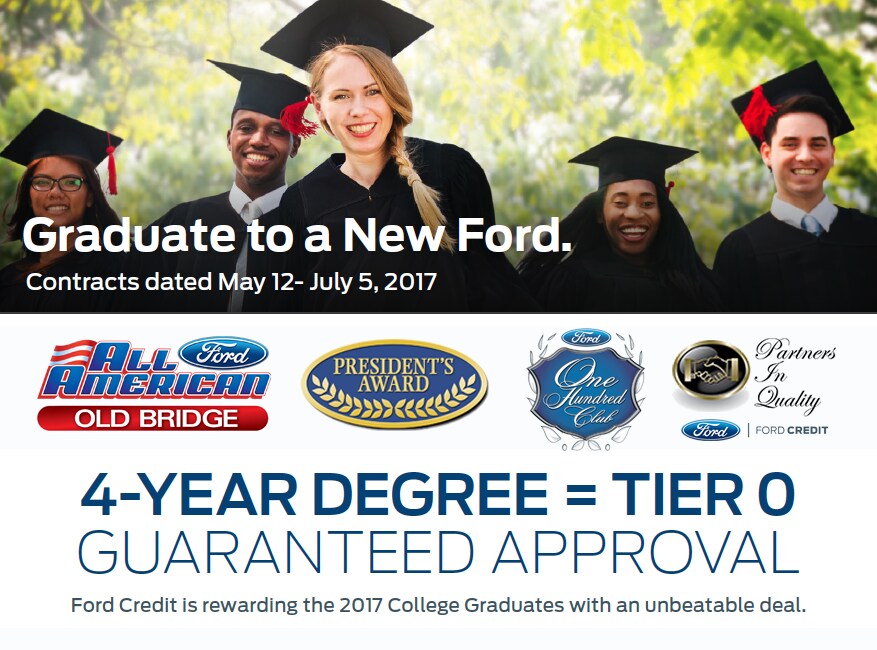 Ford Motor Company & Ford Credit have released a new program to really reward recent College Graduates. Even better, All American Ford in Old Bridge is the most awarded Ford dealership in the Northeast and can help pass the savings on to you! We are one of the few dealers to with the Ford Credit Partners In Quality Award for volume and excellence in customer experience when it comes to financing.
If you or someone you know has graduated from a 4-year accredited college, All American Ford can offer an unbeatable deal with discounts, rebates and special financing on a brand new Ford. Contact us or stop in to learn more. We pride ourselves on a hassle-free, non-pushy approach to one of the best car shopping experiences you'll have.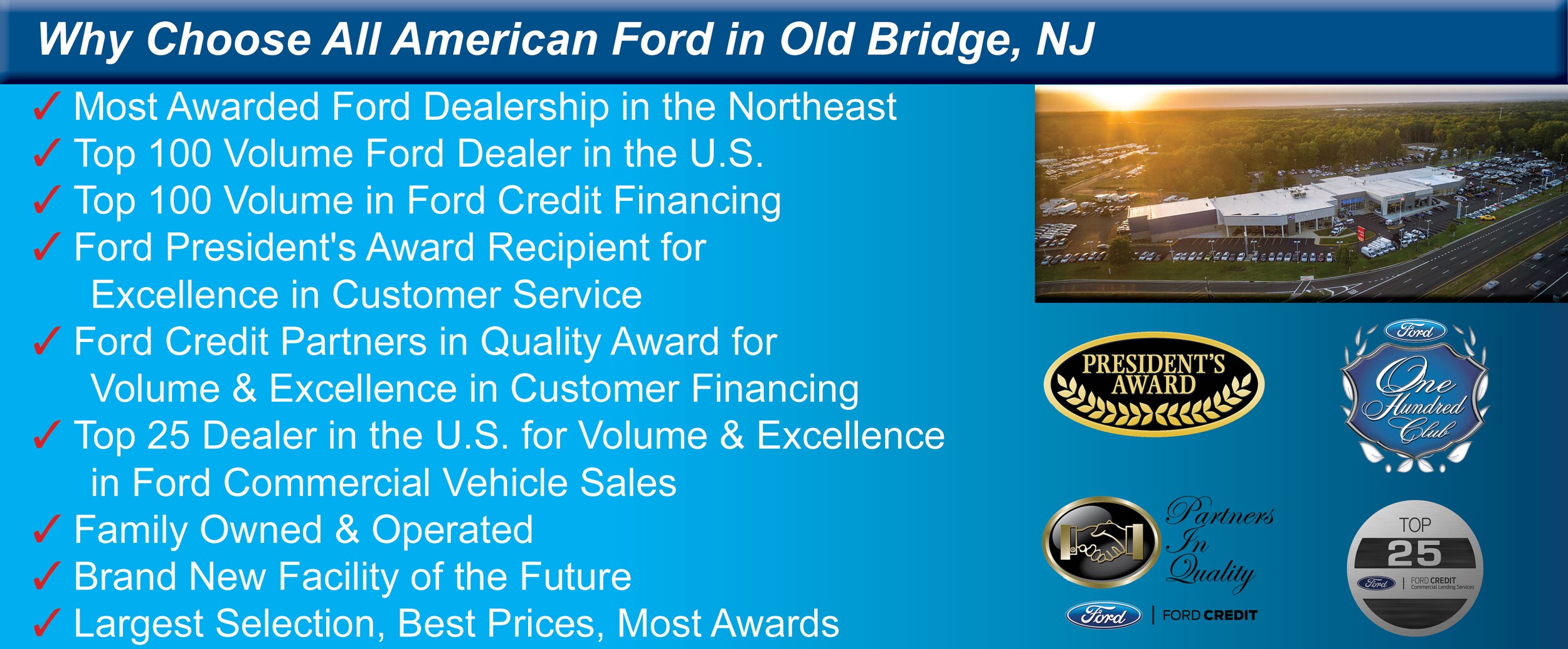 Some exclusions apply, but not many. We'll work with you to save the most money from Ford possible! Here are the rules & restrictions from Ford Credit. If you have any questions, contact us or stop in. If you think you may not qualify, we can still get you the best deal possible so give us a shot to earn your business. You have nothing to lose and everything to gain!